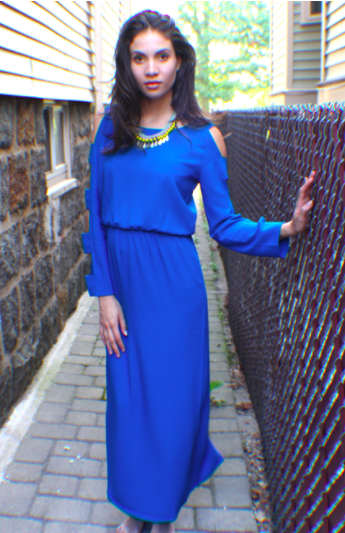 Fresha
Florence Maxi Dress - Blue
$132.00 $164.00
D-FR1617BLU-XS
Long light cobalt blue box cut, maxi dress, with super cute cut-outs on the sleeves, slit in the back and the cinched waistline allows for a modest chic feel.  Pair it with a black cropped undershirt for complete coverage.
This dress also comes in a Black and White Pattern and Fuschia 
Cobalt blue dress 
Maxi dress 
Keyhole cutouts 
Ethically Made - Female & London Designer, Chidem Mokan
Fresha is created with the awareness of nature and humanity. Thus, garments have been made with love and respect in healthy labor conditions. In order to obtain its individual character, Fresha recommends mindful consumption.
Made in Turkey