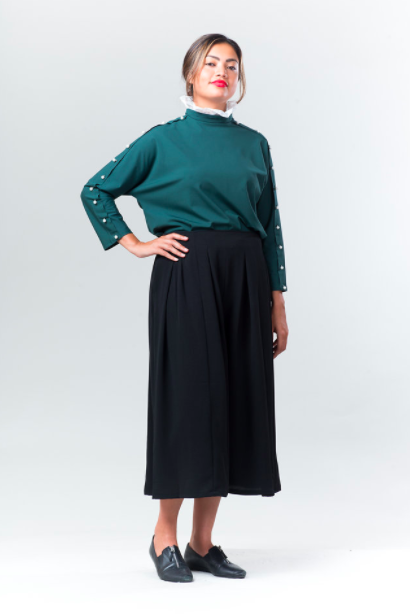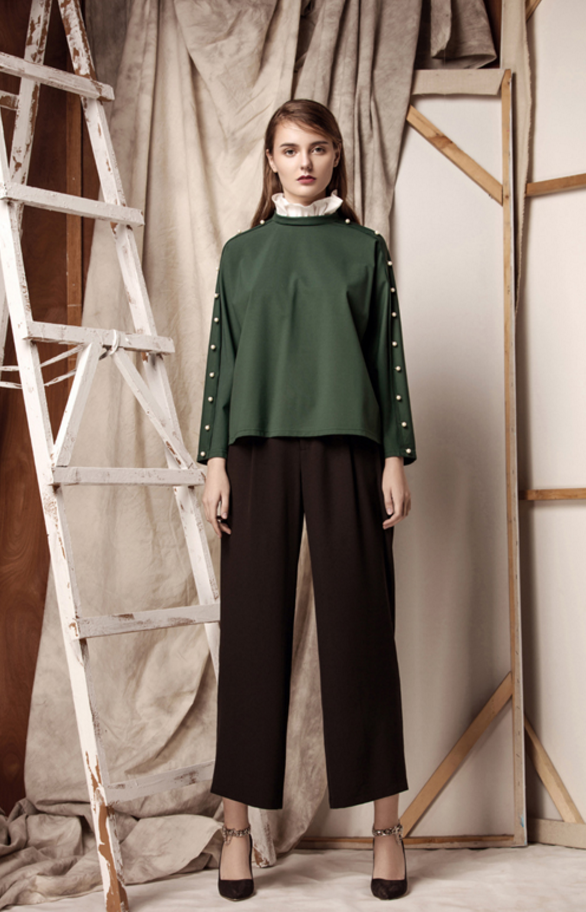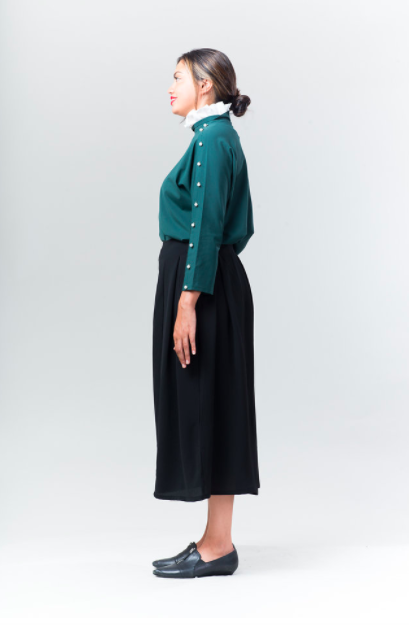 Jovonna London
Frilly Victorian Shirt
Forrest green blouse with high neckline and Victorian white ruffle inner collar detail. The sleeves are adorned with pearl detailing up to the shoulders. We styled it with the ribbed black maxi skirt. It can also be styled with pants, trousers, leggings and another skirt for a chic and simple look. 
Forest green blouse 
High neckline 
Victorian collar detail 
Pearl detailing on sleeves 
By Jovanna London - Female Designer
This is a British brand and the sizing is a bit smaller than typical American brands. Check the below break down to get a better an idea for you sizing below.
Jovanna London Size Chart 
XS - Size 4
S - Size 6
M - Size 8
L - Size 10
Jovonna London first took the hip market scene by storm in 2007, placing itself as an independent fresh, young brand catering for the needs of all stylish girls about town. The eclectic range is inspired by the London fashion scene but also has elements of trends from the catwalk worldwide. These designs will take the wearer from day to night with ease.