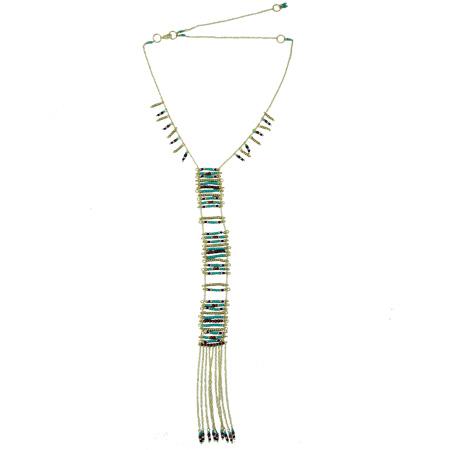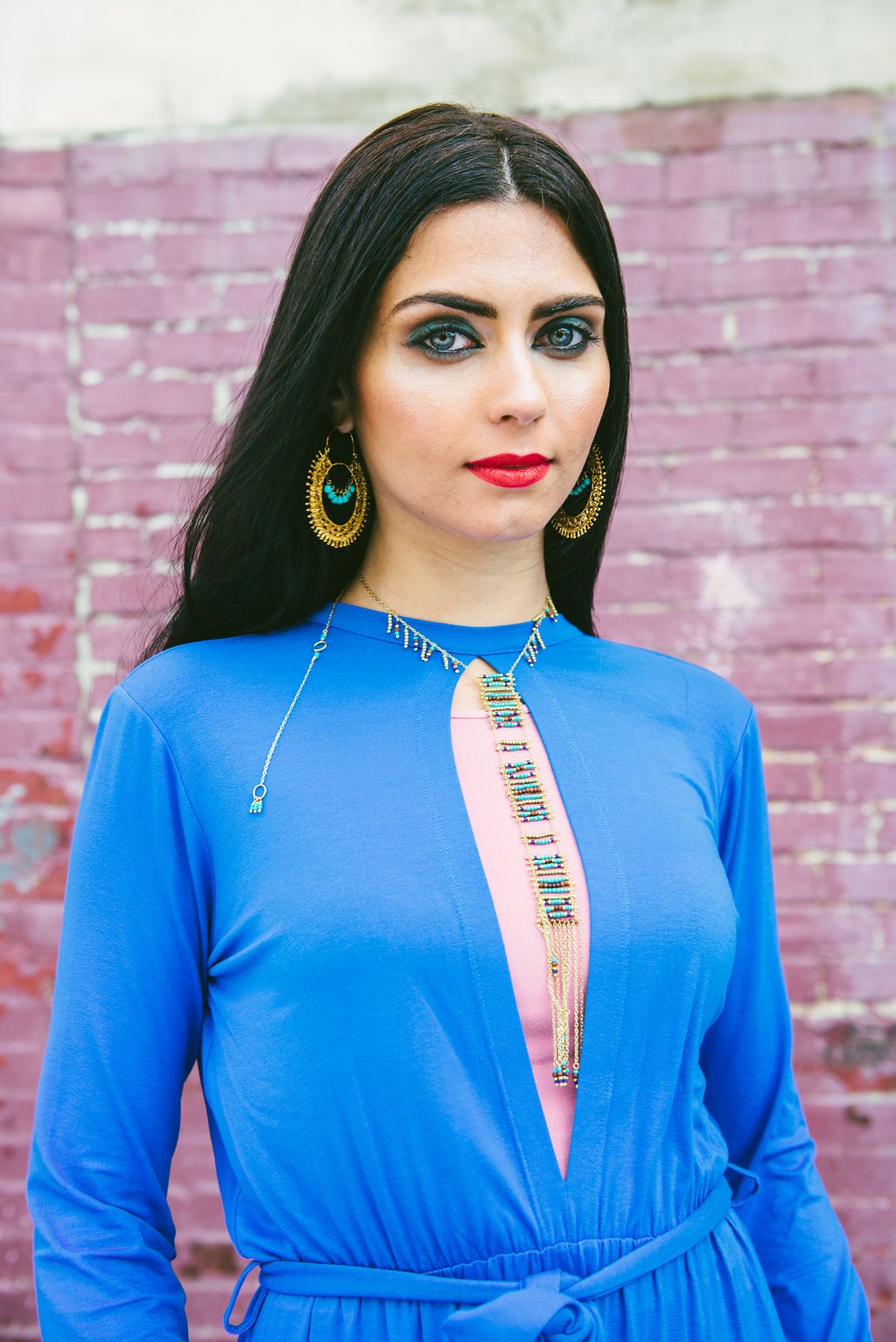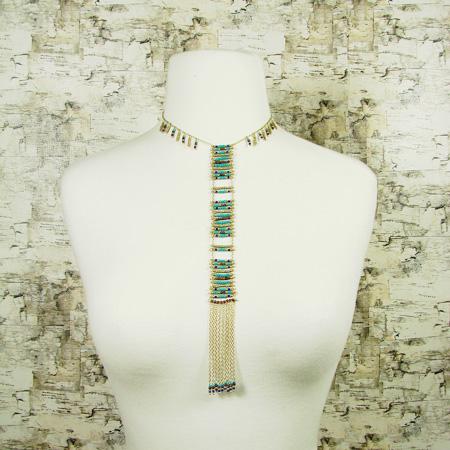 World Finds
Sea & Earth Ladder Necklace
This unique necklace is convertible; it has several jump rings along its length that allow for it to be worn as either a long necklace or a choker. At the center of the necklace a long chain "ladder" hangs down that is filled with rows embellished with turquoise, cobalt, gold, and wooden seed beads – invoking the colors of the sea & earth. The ladder ends in golden chain fringe for extra style and movement. Made of nickel-free, lead-free brass, the necklace is adjustable between 16" and 22". Handmade by marginalized women artisans in India who are improving their lives through fair trade.
By World Finds
WorldFinds is a longstanding member of the Fair Trade Federation (FTF), with a mission to create positive change in the world through the practice of 360° fair trade.
Their FTF Membership means they are committed to fair trade principles in everything they do. They utilize a 360° approach that is about building true partnerships with our artisans and working to create positive change through all of our work. We are committed to being fair and responsible in everything we do – socially, economically, and environmentally.
They work directly with all of our artisan groups – which include a combination of WFTO (World Fair Trade Organization) members, small families of artisans, and women's cooperatives. They are all talented, low-income artisans who are paid a livable wage and have safe working conditions, access to healthcare and childcare, and on-going training and education. Their holistic approach means they have been working with many of these groups for over a decade – during that time they have seen many artisans lift themselves out of poverty and even launch their own successful businesses, strengthening the entire community.